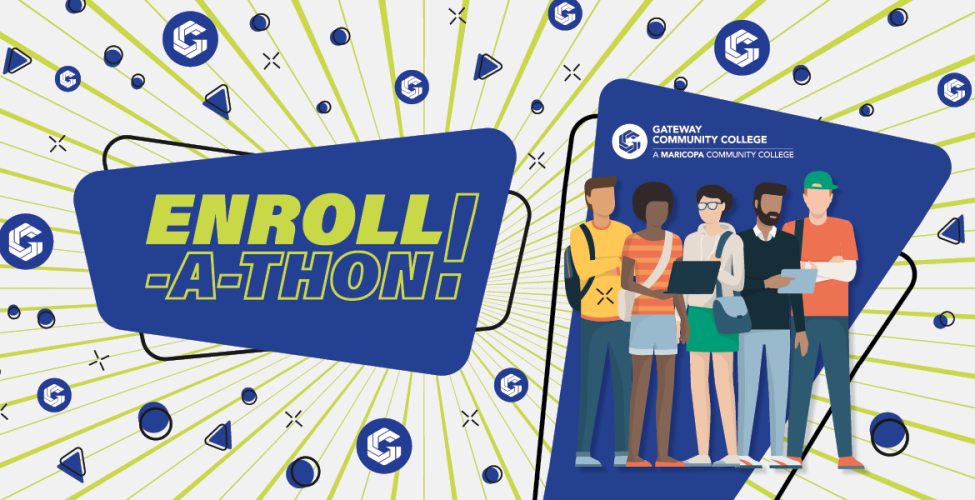 Get Ready to Enroll for Spring 2023!
Enrollment services will be open in-person and virtually Saturday, January 14, 2023, from 9 a.m. to 1 p.m.
Enroll-A-Thon will offer increased services for GateWay students who want to register for Spring 2023 classes.*
Regardless of where you are in the process (getting admitted, testing, registering for courses, or you have questions), we will be there to assist you!
Saturday, January 14, 2023
9 a.m. – 1 p.m. (increased services from 9 a.m. to 12 p.m.)
Washington Campus
CONTINUING STUDENTS: Don't wait! You can enroll now! Visit our campus or go to www.gatewaycc.edu/enroll.
*Please note that Healthcare Programs have added requirements, for more information please join our Healthcare Virtual Information sessions at  https://www.gatewaycc.edu/enroll/virtual-information-sessions.