ÉXITO Title V Grant Program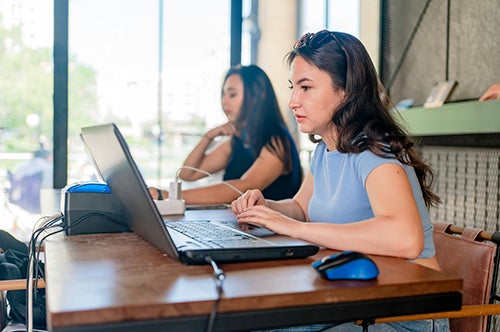 GateWay Community College, a majority-minority serving institution with a large population of part-time students, serves a diverse population of nearly 7,300 students from the Greater Phoenix area and Maricopa County, Arizona. GateWay's proposal, Equitable Experience Infused Through Out (ÉXITO) GateWay: a holistic approach to foster student well-being and academic attainment encompasses GateWay's vision to develop a proactive, student-ready culture that sets the stage for student success from the College's first contact with a student, through  graduation, and beyond. Furthermore, éxito in Spanish means, "success" and it is the College's  desire to support students to succeed. Title V funding supports the retention and preparedness of students attending a Hispanic-serving institution.
GateWay's Title V program is designed to increase student success by strengthening developmental education and implementing early academic support strategies. Grant funds will be used to:
Design a comprehensive faculty development program
Promote the availability of academic support services
Establish a student tracking and assessment system
Goals of the Title V Grant
Improve student persistence and course completion by strengthening developmental education and expanding academic support.
Improve student preparedness for academic success by implementing early student support strategies for students as they enter college.
Improve student support services by establishing a data collection and tracking system that provides information on student progression.
Learn More at  U.S. Department of Education
Internship Opportunities
The ÉXITO Think Tank puts you in a small group of GateWay students to tackle a current challenge faced by an Arizona business or organization.
Paid internship!
Work with a local business
Learn design-based thinking
Learn workplace skills
Businesses want creative thinkers who can work in teams. The ÉXITO Think Tank provides you with that experience. This will be a highlight on your resume! Stipend will be a minimum of $300 for 20 hours.
Previous Business Partners
Future Partners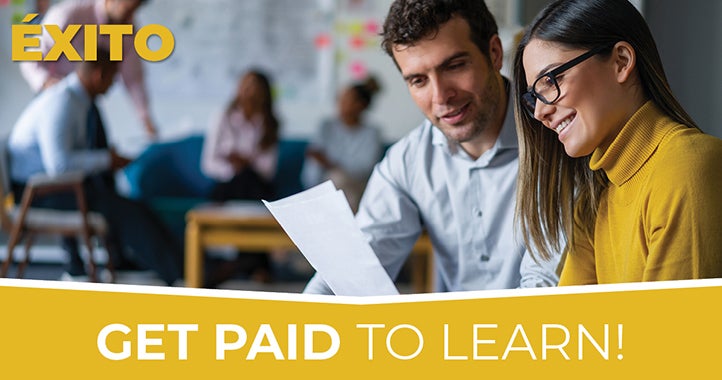 The ÉXITO On-Campus Internship pairs you up with a GateWay faculty member or staff. Stipend will be a minimum of $300 for 20 hours.
What previous student interns have to say about their ÉXITO Think Tank adventure:
"I will do this every semester."
- Lupe, Business Major
"My personal and professional confidence, doctored-up!"
- Cesar, Accounting Major
"I made meaningful connections with staff, faculty, students and the work market."
- Sunny, Industrial Design Major
"Thank you Exito Think Tank, I will go forth and make a positive difference. Also, I would give the internship 5 stars out of 5."
-Sonia, Cyber Operations Major
"My Mom made me do it. But after the internship, I am so thankful she did. Life-changing experience."
- Sumbul, GWECHS Junior
"Wow, a dynamic group of thinkers, a great business partner, and an overall amazing experience; And, and, I got Paid!'
- Stasia, Marketing Major
"It was fun, thank you."
- Shukri, Technology Major
"The professional presentations were a formidable challenge, but with the support of my team and faculty, the outcome was profound."
- Sephin, Design Major
ÉXITO Title V Grant
GateWay's ÉXITO Title V Grant (#P031S190167) is funded through the U.S. Department of Education's Developing Hispanic-Serving Institutions Program. The Maricopa County Community College District (MCCCD) is an EEO/AA institution and an equal opportunity employer of protected veterans and individuals with disabilities. All qualified applicants will receive consideration for employment without regard to race, color, religion, sex, sexual orientation, gender identity, age, or national origin. A lack of English language skills will not be a barrier to admission and participation in the career and technical education programs of the District. The Maricopa County Community College District does not discriminate on the basis of race, color, national origin, sex, disability or age in its programs or activities. For Title IX/504 concerns, call the following number to reach the appointed coordinator: (480) 731-8499. For additional information, as well as a listing of all coordinators within the Maricopa College system, https://www.maricopa.edu/non-discrimination.