Counseling
Updates
The Counseling Department (Washington Campus) is under construction and expected to return in mid-September.
As a precautionary measure against COVID-19, interactions, services, and activities will be provided virtually.
In the event of an emergency, dial 9-1-1 or Public Safety at (480) 784-0911.
The goal of a counselor is to promote the development of effective and adaptive behavior in people. The counseling process enables personal growth and may be carried over into many aspects of life.
Counseling services are available on campus, providing a unique and collaborative relationship between a professional and a person in need of help. Student counseling services are free. Please note, counselors do not provide clinical work/ treatment of disorders. However, counselors may provide community resources/contacts.
Reasons for Counseling
---
Students seek counseling for a variety of reasons, including:
Adjusting to a college setting
Eliminating self-defeating behavior in academics
Improving academic self-esteem
Making educational and career choices
Managing time
Reducing stress
Setting goals
Setting personal and academic goals to promote educational success
Reduce test anxiety
FAQ
It is the counselor's job to make students aware of possible alternative solutions to various situations, encouraging responsibility in taking actions. Services including individual change through counseling, consultation, coordination and classroom instruction.
Counselors collaborate with other staff to help students reach their potential. Consulting with other professionals brings expertise to help staff, students and faculty find positive solutions.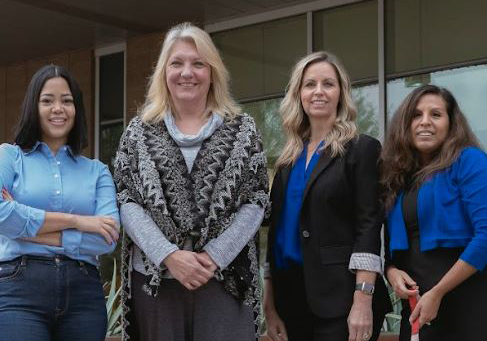 The counselors at GateWay are professionals who have been trained to provide counseling services to those in need. In order to be a counselor in the Maricopa Colleges, a counselor must have a minimum of a Master's degree or higher, majoring in counseling and other similar criterion.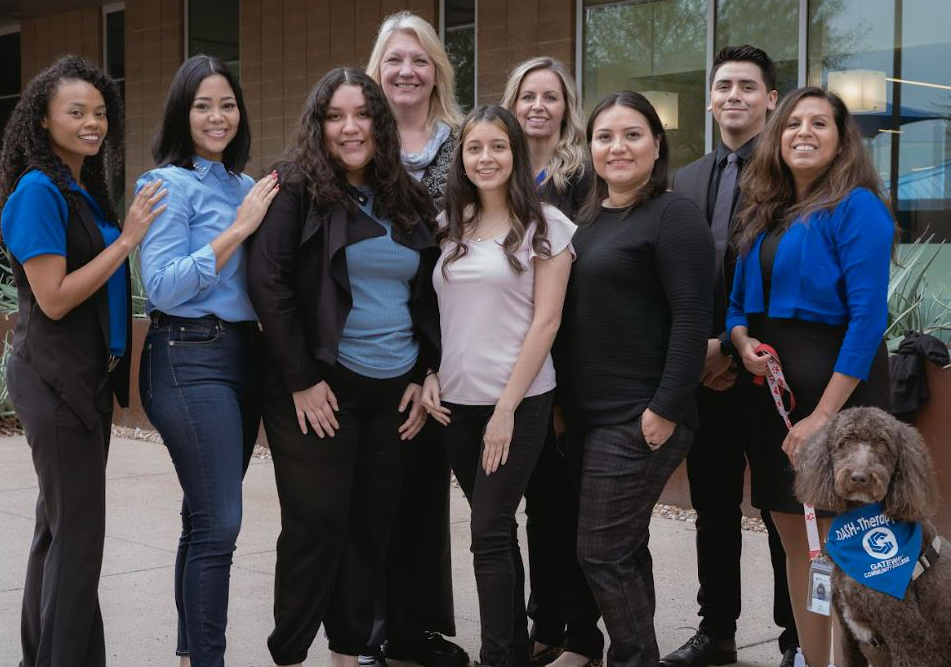 Career Counseling
This service enables students to understand their values, interests, skills and experiences in choosing a career path. The career planning process involves matching students to the compatibility of lifestyle and work demands, and assessing personality strengths and skills. Some assessments can be found in the Counseling Department while others are accessible in the Career Services. Please check with a counselor to see what your needs are for the best fit.
Career and Personality Assessment
We provide counseling tools that include career inventories and personality assessments to assist students in making career choices that are compatible with their interests, personality traits, work values, strengths and abilities. Please check with a counselor to see what your needs are and which assessments are best for you.
Educational Counseling
Counseling faculty can assist you with finding direction for your educational planning. Trained staff can help you clarify your goals and values and develop your communication skills. Assessments and self-administered tests are also available to help you discover and evaluate your skills and abilities.
Crisis Response
Crisis response is available Monday - Friday. Contact the Counseling Department for specific hours. Students may walk in and self refer, or a faculty or staff member may refer a student to counseling.
The Early Alert (CARE Reporting) program is a team effort by faculty, coordinators, and support staff to increase student retention, success, and completion rates. We realize students encounter challenges throughout the course of the semester. The early alert program is most effective when a referral is submitted within the first three to four weeks of the semester; however, a referral is welcome at any time.
Submit an Early Alert (CARE Reporting) referral: https://www.gatewaycc.edu/earlyalert
What is the difference between Counseling Faculty and Academic Advisors?
Academic Advisors are faculty or staff members who assist with academic information and help you with developing an educational plan and course of study.
Counseling Faculty are faculty members who are trained in counseling to help students with personal, educational, and occupational skills. They can help you develop better study skills, manage stress, respond to crises, and set goals. Counseling faculty also work with other departments as consultants and trainers.
Is my information kept confidential?
Counseling faculty maintain student privacy as outlined by FERPA (Family Educational Rights and Privacy Act) guidelines, and, like other college representatives, may release information as permitted by FERPA or in circumstances involving the safety of students or others. Counseling faculty are mandated by Title IX of the Educational Amendments of 1972 to report knowledge of gender-based or sexual discrimination that involves MCCCD students or employees, including sexual harassment or sexual violence that creates a hostile environment on campus.
Who can receive counseling services?
Counseling services are FREE and available for all students who are enrolled at GateWay Community College.
The following assessments are available through the Counseling department:
Self-Directed Search
The SDS is based on a theory developed by John Holland, known as RIASEC theory, that both people and work environments can be classified.
You will be given an easy-to-use, self-administered test to help you find the occupations that best suit your interests and skills. The test asks questions about your aspirations, activities, competencies, occupations and self-estimates for skills and abilities. These scores yield a 3-letter summary code, an occupational code that designates the 3 personality types you most closely resemble. With this code, you will use the occupational finder tool to discover occupations that best match your personality types, interests and skills.
Myers-Briggs Type Indicator (MBTI)
A widely used instrument based on C.G. Jung's (1921-1971) ideas about perceptions and judgment. The effects of each preference, alone, and in combination, can be put to practical use. The inventory is very useful in making important personal and career decisions. Knowing your preferences and learning about other people's preferences can help you understand where your strengths are, what kind of work you might enjoy, and how people with different preferences can relate to each other and be valuable to society.
The following list of online resources has been compiled in order to assist with various counseling needs:
2-1-1 Arizona
Arizona's Help Center.
Mental Health Net
Online guide to mental health.
Mind Tools
Goal setting, time & stress management tools.
Valley Metro Public Transportation
Bus planner and public transportation info to get to where you need to go.
Contact the Counseling Department for additional assistance or to schedule an appointment.