Student ID Cards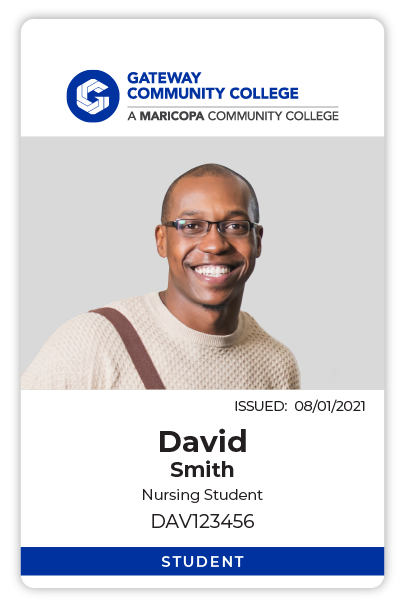 We issue identification cards to all students and college employees. Identification cards help us in facilitating many processes and procedures, including building security and business transactions. There is no fee for the first identification card issued to you.
At this time, we are issuing IDs remotely, so all IDs will be mailed once you complete this form and submit a photo for the ID.
When the form is filled out, a photo of yourself will need to be uploaded. 
Photo ID Requirements
Image Quality:
Your form may be rejected if the image does not meet requirements. We have the right to refuse any document or ask for additional documentation.
Please ensure that your uploaded photo meets the following requirements to avoid delays in obtaining your student ID card.
Format: correct image file formats (.jpeg, .jpg, or .png)
Background: Photos need to be taken against a white or off-white, plain background.
Head position: Photo subjects must be fully facing the camera in their pictures.
Expression: Individuals must display neutral smiles or expressions. 
Photo: does not have bad contrast, a bad crop, or goofy expression.  
Subject: does not have a hat, sunglasses, busy background, or is too dark.
Digitally altered photos will not be accepted. 
The following measurements are suggested: