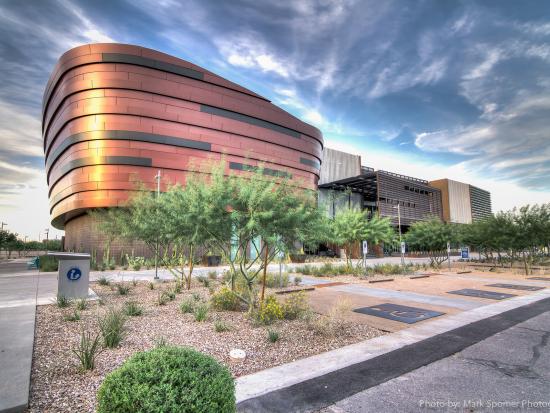 Since 1968, GateWay Community College has been helping students find success. As the first technical college in Arizona, we've built a legacy of innovation and responsiveness to the needs of our community. From a humble beginning in the former Korrick's Department Store downtown, Maricopa Technical College has flourished for over 50 years into today's GateWay.
Now the college has five campuses conveniently located across the Valley:
18th Street at 555 N. 18th Street, Phoenix
Central City Campus at 1245 E. Buckeye Road, Phoenix
SouthWest Skill Center at 3000 N. Dysart Road, Avondale
Washington Campus at 108 N. 40th Street, Phoenix
Deer Valley at 2931 W. Bell Road, Phoenix
Additionally, GateWay has a Water Resource Technologies training facility in Surprise in partnership with the City of Surprise, The Center for Entrepreneurial Innovation (CEI) and CEI LabForce, and Phoenix Forge, the largest makerspace in Arizona.
Together, the college offers more than 160 degree and certificate programs, as well as trade, technical, and workforce training options to fit your life, budget, and future goals. It's no coincidence our motto is, "Education that works, so you learn more, live better."