Pulmonary Rehabilitation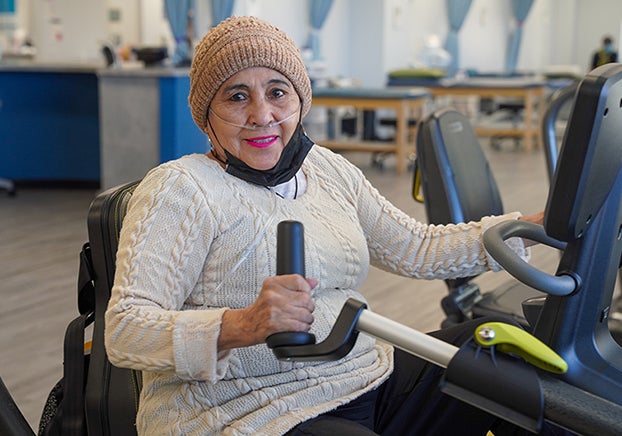 Pulmonary rehabilitation is a program to help patients who have chronic (ongoing) breathing problems. It is intended to increase awareness about your lungs and your disease. Patients will be provided with education and personalized exercise programs. Patients will learn how to increase activity with less shortness of breath. Classes are in a group setting allowing patients to give and receive support. Participation in the program will help the patient better understand their disease, provide coping skills and hopefully decrease the number of times you may have to go to the hospital. Pulmonary rehabilitation is intended to complement a patient's regular medical treatment.
Before participating in a Respiratory Therapy or Pulmonary Rehabilitation session, the participant will need to get a clearance to exercise from their physician and schedule a one time intake evaluation. An evaluation will include a six minute walk test. After the initial visit, we will schedule and explain follow up appointments as needed for the patient by a licensed respiratory therapist. Future visits will be led by students with therapist supervision.  
To schedule an initial evaluation to the HUG Clinic, please call (602) 286–8511.
Fall semester services begin September 7, 2022
Wednesday and Friday  | 1 to 4 p.m.