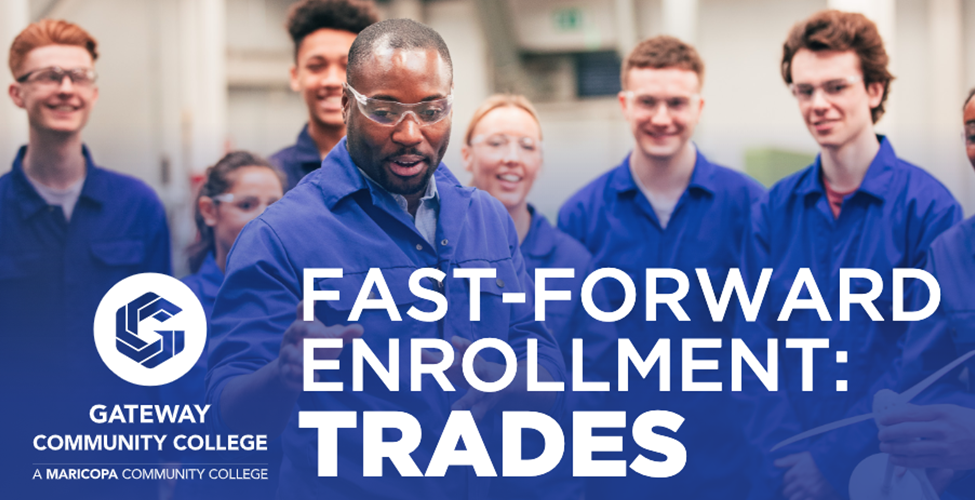 Start Your New Career!
Fast forward your enrollment in just one day! Our specialists will walk you through every step. Sessions are held in-person at the Central City Campus. Discover more about our HVAC, Welding, Collision Repair, Apprentice Meat Cutting, and Precision Machining programs. 
Step 1: Group Advising Session
Step 2: Select a Start Date
Step 3: Get Admitted
Step 4: Pre-Advising Enrollment 
Step 5: Smart Ways to Pay
WHEN:
Every other Wednesday | 1 p.m.
WHERE:
Central City Campus
1245 E. Buckeye Road
Phoenix, AZ 85034