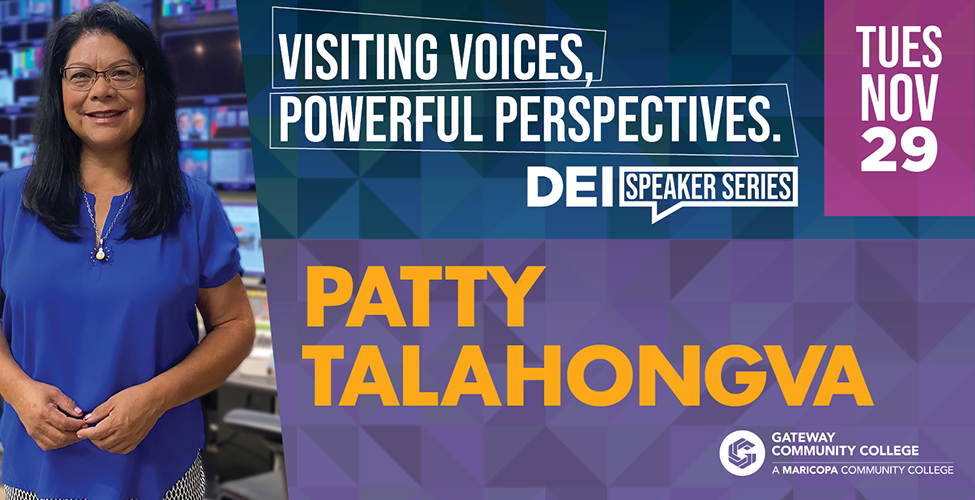 Join DEI and the Library to learn from journalist Patty Talahongva (Hopi) about lived experiences of the American Indian Residential Boarding School system in Arizona, and provide historical context to better understand the impact of this system on Native communities.
---
Tuesday, November 29 | 12 p.m.
JOIN US ONLINE
Password: GWSpeaks
JOIN US IN PERSON
GateWay Community College 
Washington Campus | Copper Room
108 N. 40th Street, Phoenix, AZ 85034
This event is free and open to the public. This program is brought to you by the Center for Diversity, Equity, and Inclusion through GateWay's U.S. Department of Education Title V Hispanic Serving Institution grant EXITO (#P031S190167).