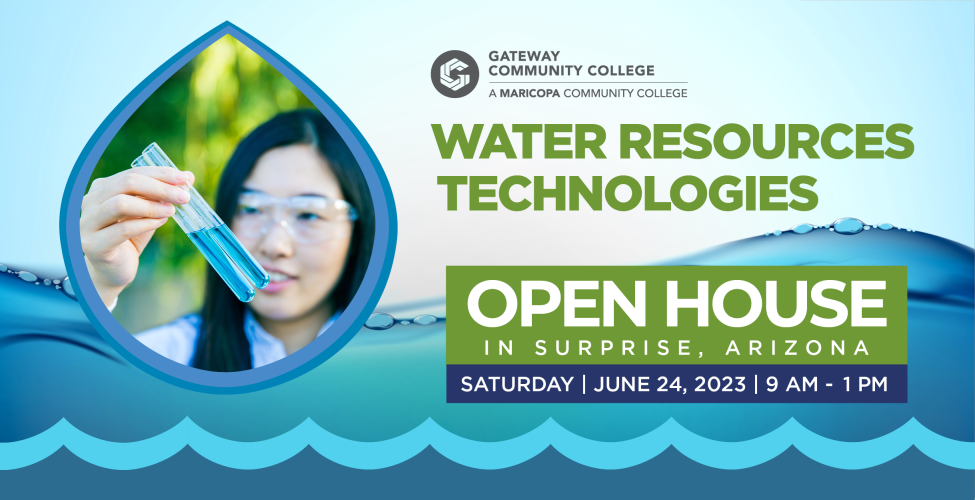 Water Resources Technologies Open House
GateWay invites prospective and current students, high school seniors, and the general public to an open house event at the Surprise-GateWay Training Center in Surprise. The event will provide an opportunity to learn about the programs, certifications, and degree offerings available at GateWay, as well as tour the classroom facility. Additionally, attendees can explore the water and wastewater plant located on the premises.
Whether you're interested in pursuing higher education or simply want to learn more about the field, this open house is a great chance to discover what GateWay has to offer.
WHEN
Saturday, June 24 | 9 a.m. to 1 p.m.
WHERE
Surprise-GateWay Training Facility
11401 N. 136th Ave. 
Surprise, AZ 85374
RSVP below to reserve your seat!