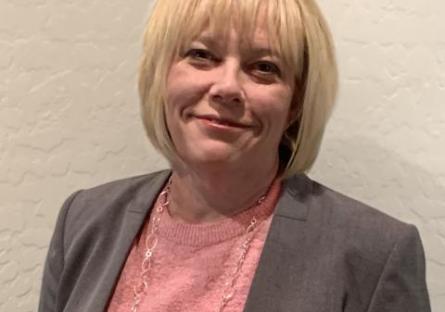 GateWay Community College announced the appointment of Phoenix resident Dr. Stephanie Polliard as interim vice president of Academic Affairs, effective Feb. 8, 2021.
Dr. Polliard brings more than 28 years of experience in education, in both K-12 and higher education, serving in teaching and leadership roles. 
"Her experience working with diverse student populations and background with implementing guided pathways made her an ideal candidate for this role," said Dr. Amy Diaz, interim president of GateWay. 
Prior to joining GateWay, Polliard was the interim dean of Instruction at Paradise Valley Community College where she has been for 14 years. During those years, she served as an English faculty member, a faculty developer and PAR facilitator, developmental education coordinator, and English division chair. For the past year and a half, Polliard provided leadership for Guided Pathways implementation, strategic scheduling, field of interest programming, and integrated student support as the interim dean of instruction. 
"I am honored to serve in this interim leadership role, and I embrace the opportunities to grow as a leader and learn from each other as we serve our students and their goals," said Polliard. "My experience and values align well with the college's mission, values and institutional learning goals, so I am anxious to serve, meet new people and gain new perspectives." 
Polliard earned a B.A. in English and M.Ed. from Grand Canyon University, as well as an Ed.D in Curriculum and Instruction from Northern Arizona University.
Read her full bio here.