Wednesday, December 8, 2021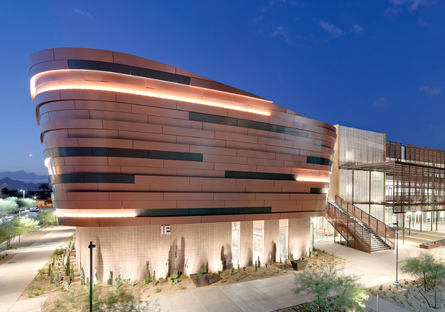 GateWay Community College was ranked as the 2022 top community college in Arizona for the second time in three years by Niche.com. In addition, GateWay also ranked as one of the top 100 community colleges in the nation and one of the top 100 best Hispanic-Serving Institutions in America.
This news comes on the heels of a recent study done by PayScale.com in 2020, where GateWay ranked #35 in the nation for earnings among community colleges with a median salary of $72,100 and early career pay starting at $50,500 for select careers. 
"These new rankings are a reflection of the passion and dedication that our staff and faculty have for our students," said Dr. Amy Diaz, interim president of GateWay Community College. "This ranking is evidence that GateWay continues to play a key role in our community and our state."
As the first technical college in Arizona, GateWay offers a variety of trade and technical programs and over 160 degree and certificate options. It now boasts five locations and has become a leading institution in meeting the needs of business and industry throughout our region. In addition, they recently became the nation's first College of Well-Being.
"We truly are a community that cares," said Diaz. "We serve an incredibly diverse population of students and do everything we can to ensure they find success."
With tuition starting at just $85 per credit hour for in-state residents, GateWay offers its students an education and career path with a bright future and an affordable rate. 
For more information about the programs at GateWay Community College, please visit www.gatewaycc.edu/programs.