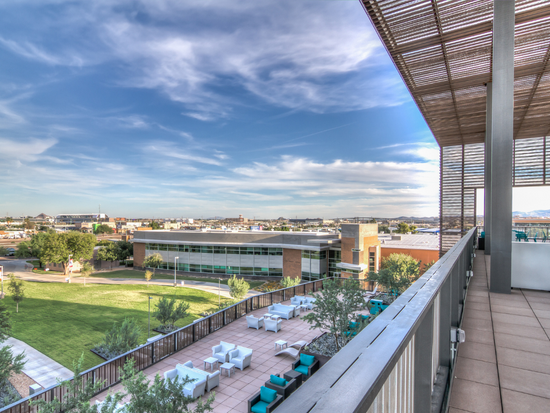 One College. Endless Opportunity.
Welcome to GateWay Community College's Washington Campus!
Our Washington Campus is centrally located in Phoenix, next to Sky Harbor Airport. Featuring our award-winning Integrated Education building, you'll soon discover why GateWay Community College has been consistently ranked the top community college in Arizona. In-person campus tours are offered during the following dates and times:
Time: Wednesday, 3 p.m. – 4 p.m.
Location: Washington Campus, 108 N. 40th St., Phoenix, AZ 85034
Group tours of 10 or more are by appointment only. To request a group tour, please contact the recruitment department at gwc.recruitment@gatewaycc.edu
For individuals, please fill out the form below to reserve your space and start exploring GateWay today!