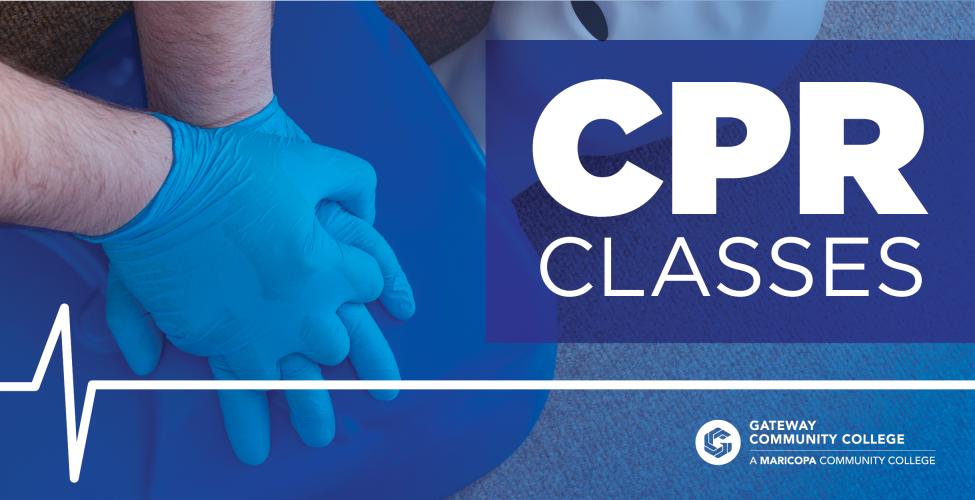 Courses are open to prospective and currently enrolled students to help offset the cost of meeting pre-requirements for their programs. 
Students will learn the current American Heart Association standards for one and two rescuer cardiopulmonary resuscitation (CPR) and obstructed airway procedures on adult, infant, and pediatric victims. Use of automated external defibrillator and resuscitative equipment. 
This is a hybrid course that consists of an online and in-person component. Students must go to https://shopcpr.heart.org/courses/bls and purchase and take the online didactic course through AHA ($32.50) prior to attending the in-person skills session. The Purplepass ticket ($27.50) covers the cost of the in-person skills training. The total cost of participation is $60 (online plus in person).
Students must complete both sections to receive a BLS card. Students will receive healthcare provider BLS eCard upon successful completion of the course.
Choose a Location and Click a Date to Register 
SouthWest Skill Center
Saturday, Oct. 14, 9 a.m. 12 p.m.
Thursday, Nov. 16, 6 to 9 p.m.
Saturday, Dec. 16, 9 a.m. to 12 p.m.
18th Street
Saturday, Oct. 7, 9 a.m. to 12 p.m.
Saturday, Nov. 18, 9 a.m. to 12 p.m.
Saturday, Dec. 2, 9 a.m. 12 p.m.
For more information please contact Jennifer Kline at jennifer.kline@gatewaycc.edu.