Watch the 2023 Commencement Ceremony
We are proud to host the Spring 2023 Commencement Ceremony at ASU Gammage Auditorium for Summer 2022, Fall 2022 and Spring 2023 graduates.
Watch the 54th GateWay Community College Commencement Ceremony
Thursday, May 11, 2023
4:30 p.m.
Congratulations Class of 2023!
Download the 2023 Commencement program here.
For more details visit gatewaycc.edu/graduation.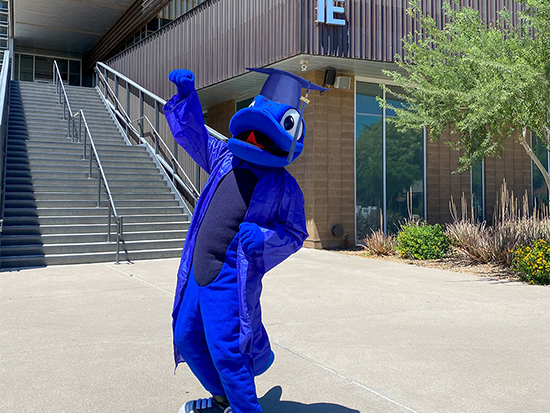 Share Your Photos Using #GateWayGrad
In addition to these events, we have dedicated our social channels to highlight you. Here's how it works:
1) On Instagram, Facebook, or Twitter post a picture, message, or shout out to celebrate graduation. 
2) Make sure to tag us at #GateWayGrad or #GateWayProud.
3) Don't forget to make your profile public so we can use your post on our site.
4) That's it, we'll do the rest!
We'll start to showcase the Class of 2023 on our social channels for you to view and share with friends and family. Once again, congratulations on graduating! We're excited to share your accomplishments with the world.