Tuesday, December 8, 2020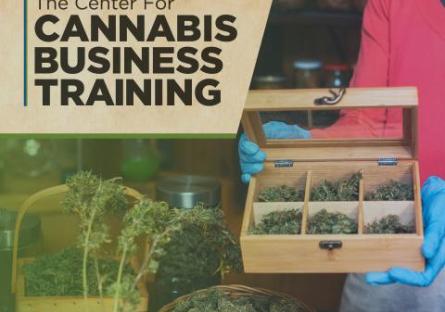 GateWay Community College is pleased to announce the launch of the Center for Cannabis Business Training. The new center will focus on high quality cannabis training and instruction for business owners and professionals of cannabis and CBD dispensaries.
As Arizona voters approved Proposition 207 this past November, paving the way for the legalization of recreational marijuana use, the need for formalized training and education has never been greater. With this announcement, GateWay becomes one of the first community colleges in the nation, and in Arizona, to offer formalized cannabis industry training and education.
With medicinal marijuana being around for a decade, and now the recent legalization of it for recreational use, the industry needs educated individuals to speak on the effects and have a better understanding of the products that people are buying for various ailments.
"The Center for Cannabis Business Training will ensure that the cannabis and CBD industry minimizes its risks and helps produce knowledgeable employees for businesses," said Jeanne Ratliff, manager of Workforce Development at GateWay Community College. "Formalized industry training helps business owners, employees, and customers have a positive and safe experience."
The initial program roll-out will include three separate online offerings; Budtender Training, CBD Hemp Education Product Training, and Cannabis 101. The courses are designed to be efficient and cost effective, with all of them $99 or less and completion time of nine hours or less. 
While the current offerings are non-credit, GateWay plans on offering additional programs and even customized training solutions for specific businesses to help meet their needs. 
"This industry is currently experiencing rapid growth," said Maureen Hannon, program supervisor. "Being flexible enables us to help fill a need in the market. Allowing for future and customized offerings, we can ensure we meet the industry's needs no matter where it is at."
These courses are not associated with any Arizona state licensure or certification and are not part of an established program of study offered by GateWay Community College. The current Maricopa County Community College District and college policies/practices regarding the use of medicinal or recreational marijuana on campus or while enrolled in specific programs continue to be practiced and enforced. 
For more information about the new Center for Cannabis Business Training, please visit: gatewaycc.edu/cannabis.