Wednesday, February 12, 2020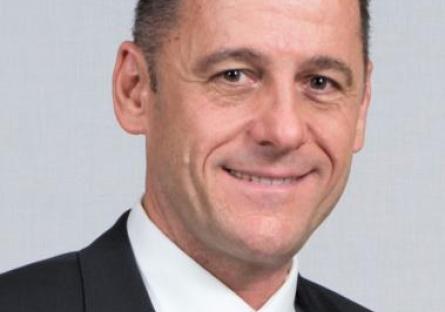 After a national search for a new Vice President of Student Affairs, GateWay Community College is pleased to announce the appointment of Dr. John Vassiliou, effective March 23, 2020. Vassiliou has been serving as Dean of Student Services at Miami Dade College's Medical Campus in Florida. 
"Dr. Vassiliou's nearly 25 years in higher education, focused on student success, enrollment management and implementation of guided pathways principles and practices at other community colleges in the country, will serve GateWay well as we embark on many new initiatives," said Dr. Steven Gonzales, interim Maricopa County Community College District Chancellor and formerly GateWay President.
As Dean at one of Miami Dade's colleges, one of the largest community college systems in the country, Vassiliou was instrumental in guided pathways for students interested in health care fields.
Prior to Miami Dade, Dr. Vassiliou served as Associate Provost at St. Thomas University in Miami, FL, where he led the creation of the Student Success Center and the Professional Academic Advisement Office, and incorporated technologies aligned with guided pathways, increased retention and graduation rates, and improved graduation rates. He also held leadership positions at Montgomery County Community College in Blue Bell, Penn.
"I am honored to have this opportunity to be a part of the exciting work happening at GateWay and to lead such a dynamic and passionate team in the Student Affairs Division," said Vassiliou. "I am looking forward to meeting with my colleagues to get to know their challenges, listen to their ideas, and find ways and resources to support them, not only in their daily activities, but also with their aspirations as professionals. I am also eager to meet GateWay students to gain an understanding of their aspirations and how the college can best partner with them and others to achieve their goals. The opportunity to guide our students toward pathways that will offer remarkable experiences in each individual's journey of life-long learning, discovery and engagement is a fantastic motivator for me."
Vassiliou earned his doctorate in higher education leadership from Florida Atlantic University and master's in sports administration and management from St. Thomas University. Originally from Greece, he also played professional soccer.
Read full bio here.
Download image here.