Thursday, November 16, 2023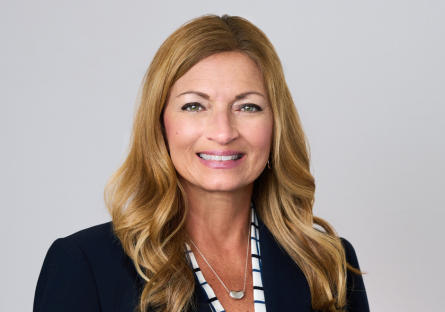 GateWay Community College (GWCC) is proud to announce President, Dr. Amy Diaz, has been appointed to the Valley of the Sun YMCA Metropolitan Board of Directors. This appointment is a testament to Dr. Diaz's dedication to community service and commitment to fostering partnerships between education and community organizations.
"I am honored to join the Valley of the Sun YMCA Metropolitan Board of Directors," said Dr. Diaz. "This appointment allows us to work together towards a common goal of community enrichment, and I am eager to explore new opportunities and partnerships that will strengthen our collective impact."
This marks the beginning of a three-year term, during which Dr. Diaz will serve as a volunteer director on behalf of GWCC. As part of the role, Dr. Diaz will work to elevate college initiatives, her own personal interests, while exemplifying the shared values and vision for community enrichment.
The Valley of the Sun YMCA is a cornerstone of the community, serving over a million individuals and families annually through various programs, activities, events, and mission outreach initiatives. With 12 branch locations throughout Arizona, numerous before and after-school programs, early learning centers, an overnight camp, and a diverse membership of over 35,000, the YMCA is deeply embedded in the fabric of the region. 
Dr. Diaz has served on multiple community advisory boards, including Big Brothers Big Sisters, Black & Hispanic Achievers, and as the chief volunteer officer at the YMCA of Rock River Valley in Rockford, Illinois, where she strengthened and developed local partnerships. 
This appointment reflects Dr. Diaz's dedication to community service, and education, and her commitment to making a positive difference in the lives of those throughout the Greater Phoenix area.