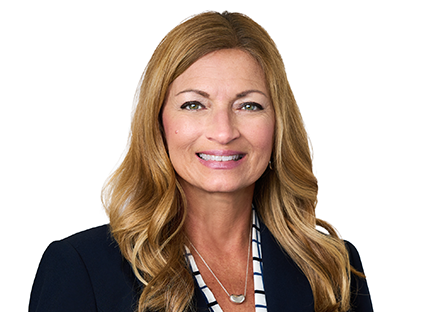 After a comprehensive nationwide search, Maricopa County Community College District (MCCCD) announced Dr. Amy Diaz has been selected as GateWay Community College's (GWCC) next president. Dr. Diaz has dedicated almost thirty years as a strategic and thoughtful leader in community colleges and currently serves as the Interim President at GateWay Community College in Phoenix. 
"Dr. Diaz's impressive dedication and ethical stewardship are inspiring. For over two years, she has led GateWay Community College with integrity, focus, and compassion, driving success and reinforcing our commitment to diversity, equity, and inclusion," said MCCCD Chancellor Dr. Steven R. Gonzales. "I am excited to continue working alongside Dr. Diaz as we expand GWCC's crucial workforce programs in both credit and clock hour offerings." 
Dr. Diaz has served in many roles in student affairs, including the Vice President of Student Development at Rock Valley College in Illinois. In 2016, Dr. Diaz moved to Arizona to serve as an Instructional Dean and Vice President of Academic Affairs.
Dr. Diaz is an equity-minded leader who has advocated for student access and success in all of her roles. She is passionate about the community college's mission – changing lives through education – and the diverse student body it serves. She is especially proud to lead an HSI where high-impact practices are employed across the college to ensure equitable student success. 
"GateWay Community College holds a special place in my heart. It is where I serve students, faculty, and staff to ensure we meet our mission of educating the community and changing lives," said Interim GWCC President Dr. Amy Diaz. "I am honored to continue in this role permanently and look forward to meeting with a variety of stakeholders to inform our next steps as a transformative college."
Highlights of her leadership include assessment for student learning, comprehensive program review, leadership development, and fostering a college climate that embraces diversity, equity, inclusion and belonging. Across her career, Dr. Diaz has led several teams responsible for developing and implementing strategic enrollment management plans, academic plans, and instructional and co-curricular assessment plans. 
Dr. Diaz has taught as an adjunct at the community college level in career exploration, first-year experience and mathematics, and teacher education and educational psychology at the graduate level. She has served on multiple community advisory boards, including Big Brothers Big Sisters, Black & Hispanic Achievers, and as the chief volunteer officer at the YMCA of the Rock River Valley, where strong partnerships were developed. She also serves as a peer reviewer with the Higher Learning Commission and individual reviewer for NSF S-STEM grants. 
Dr. Diaz holds a doctorate in educational psychology, a master's degree in counseling for higher education from Northern Illinois University, and a bachelor's degree in Secondary Math Education from the University of Iowa. She is also a member of the 7th cohort of the Aspen Rising Presidents Fellowship. 
Dr. Diaz will begin the next phase of her career serving as GateWay Community College's President, effective April 15, 2023.