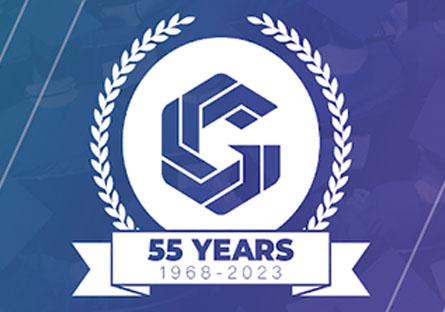 In the fall of 1968, Lucinda Vasquez posed for a picture in front of a vacant Korrick's Department Store. The building had been repurposed to house the first technical college in Arizona, and Vasquez would be the first student to walk through its doors. The college's mission was simple yet innovative for its time: prepare individuals to enter the workforce, transfer to a university or pursue their entrepreneurial dreams. 
What was once known as Maricopa Technical College is now GateWay Community College. And while the college's name may have changed in the 80s, the mission remains unchanged. For the past 55 years, the college has been helping students get better jobs through affordable and convenient education. It is one of the reasons the college was recently rated as one of the top 50 community colleges for graduate earnings for a second year. And while accolades are an affirmation to the school's mission, it's not where the college puts its focus.
"We always have measured the success of GateWay by the success of our students," said Dr. Amy Diaz, the college's ninth president. "We know that the education we provide can be one of the most transformative moments in an individual's life, and that is why our faculty and staff love what we do."
As GateWay celebrates its 55th anniversary, its footprint and impact have extended well beyond its first building. The college now has five campuses conveniently located across the Valley, will launch its first bachelor's degree program this upcoming fall, and serves over 10,000 students annually. Additionally, the college has built a reputation for innovation and responsiveness to the needs of its industry partners.
"We want to make sure that our graduates are some of the most qualified and well-paid graduates in their fields," said Diaz. "We've continued to make technological advances in many of our programs, expanded the learning modalities we offer, and developed programs where our workforce needs are. We look forward to what we can accomplish in the next 55 years."
For more information about GateWay Community College, please visit gatewaycc.edu.