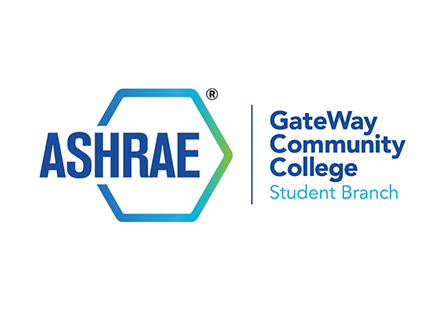 GateWay Community College is proud to announce the launch of its student chapter of the American Society of Heating, Refrigerating and Air-Conditioning Engineers (ASHRAE). The significant milestone for the college and its HVAC program means it is now part of a global network of professionals dedicated to advancing heating, ventilation, air conditioning, and refrigeration (HVAC&R) technology.
ASHRAE is a world-renowned organization that has operated for over a century, with more than 53,000 members worldwide. The organization's mission is to advance the arts and sciences of HVAC&R to serve humanity and promote a sustainable world. The ASHRAE student chapter will provide GateWay Community College students with a unique opportunity to learn about the latest technology, network with professionals in the field, and develop leadership skills.
"We are excited to offer our students the chance to participate in this dynamic organization," said Bruce Martz, program director at the college. "This student chapter will provide our students with real-world experience and opportunities for professional development, which will help them succeed in their future careers."
While students enrolled in the GateWay HVAC program already receive hands-on training and the skills to master industry standards, the program has been incorporating new opportunities and technology into its training to ensure its graduates have an advantage when entering the workforce. 
"The ASHRAE student chapter will allow GateWay students to apply what they have learned in the classroom to real-world situations," said Don Brandt, past vice president of ASHRAE. "It will also give them a chance to network with professionals in the industry, which will help them find employment after graduation." 
With over 155,000 skilled trade jobs expected to be available over the next two years, the demand for well-qualified commercial and residential technicians has never been greater. HVAC technicians are expected to have salaries above $65,000, further cementing GateWay's status as a top-tier workforce educator. The college was recently ranked as one of the top 50 community colleges in the nation for graduate earnings for the second year in a row. 
GateWay Community College's ASHRAE student chapter is open to all students interested in HVAC&R technology. To learn more about how to get involved, please visit the Center for Industrial Technology at GateWay by visiting gatewaycc.edu/cit.