Thursday, September 7, 2023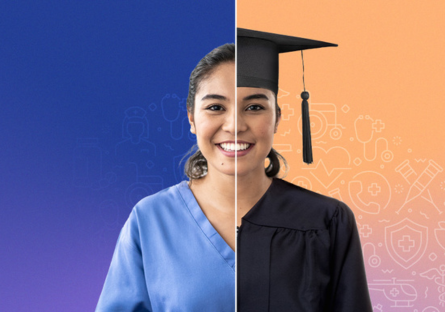 GateWay Community College (GWCC) is pleased to announce that the Higher Learning Commission (HLC) has approved accreditation for the Registered Nurse to Bachelor of Science in Nursing (RN-BSN) degree set to be offered in Fall 2024. This accreditation marks a significant milestone for GWCC and its commitment to providing accessible and high-quality education to healthcare professionals across the growing region.
"We are proud to receive HLC accreditation for the RN to BSN degree program," said Dr. Amy Diaz, GateWay Community College President. "This program approval not only underscores our commitment to affordable education but also highlights our dedication to educating a diverse student population, equipping them with the tools they need to excel in a global community."
With a nationwide nursing shortage, nursing jobs are expected to grow six percent over the next decade according to the U.S. Bureau of Labor Statistics.  RN's with a bachelor's degree command annual wages that are nearly twice as high as the annual wages of their RN peers without one. With this pathway, a growing number of nursing professionals can elevate their nursing careers and position themselves as the next generation of nursing leaders throughout Arizona.
Aligned with GWCC's commitment to providing high-quality education at an affordable price, students can expect to save approximately $7,000 to $10,000 annually on tuition for the program compared to the average cost at in-state universities. This degree program positions GWCC as one of the most attractive and cost-effective options for nursing education. 
Registration is anticipated to begin March 2024, with applications being accepted as early as September 2023. 
The next steps for the Maricopa County Community College District include pursuing additional accreditation from the Accreditation Commission for Education in Nursing (ACEN) for the RN to BSN. 
For up-to-date information about MCCCD's Bachelor's Degree Programs, visit www.maricopa.edu/bachelors-degrees.