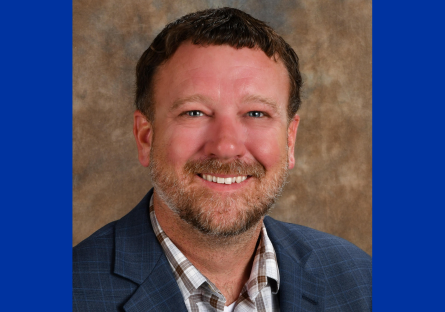 After a nationwide search for a new Dean of Business Professions, Technology, and Trades, GateWay Community College is pleased to announce the appointment of Mr. Daniel Fisher. Mr. Fisher was the Chief Operating Officer at the East Valley Institute of Technology, where he also held the role of Main Campus Principal.
"Mr. Fisher has a rich history of success as an educator and leader who can relate to our GateWay community in various ways," said GateWay President Dr. Amy Diaz. "His experience will benefit our students and help expand many of our industry-leading workforce programs."
Mr. Fisher was the first person in his family to earn a college degree, and never stopped his educational pursuits. He has a Bachelor's Degree in Business Administration and a Master of Arts in Teaching from Westminster College in Utah, as well as a Master's Degree in Educational Leadership and Policy from the University of Utah. Mr. Fisher has been a teacher plus held the roles of Instructional Technology Coach and CTE Director throughout his career.
"I am humbled and excited to be a part of helping students achieve their dreams at GateWay and to lead such a great team of passionate educators in Business Professions, Information Technology, and Industrial Trades," Fisher said. "Progressing one's education or career can truly be transformational for themselves and their family for generations. I am excited to be helping others create the future they envision for themselves and those they love."
Mr. Fisher began the role earlier this month.