Diagnostic Medical Sonography
Do you want a career in healthcare where you play a vital role in helping doctors diagnose and monitor a range of health conditions — from heart disease to pregnancy to cancer? A sonographer, or ultrasound tech, provides care essential to diagnostic ultrasound imaging by operating equipment and performing examinations for medical diagnosis. Upon completion of the Diagnostic Medical Sonography program, you will be qualified to work as a diagnostic sonographer or cardiovascular technologist or technician in various healthcare settings such as hospitals, clinics, doctors' offices, and mobile imaging centers. Alternatively, this program will prepare you to work in research, applications, teaching, and marketing roles in business or other industries.
Our program's experienced instructors will teach you the essentials in sonography — you'll learn how to collect and interpret diagnostic information from ultrasound exams, how to obtain, review, and record pertinent patient history and supporting clinical data to facilitate optimal diagnostic results, and how to exercise professional and ethical behavior in a healthcare setting. Our program will help you develop lifelong skills in the practice of sonography and healthcare, and so much more!
If you want to begin a new journey as a sonographer in the healthcare sector or would like to become certified by the American Registry of Diagnostic Medical Sonographers (ARDMS), enroll in the Diagnostic Medical Sonography program and make it happen today.
Students at any Maricopa Community College may need to complete courses at more than one of our colleges.
Diagnostic Medical Sonography (DMS) is a specialized area in the healthcare field that uses ultrasonic imaging to collect data and detect medical issues in the human body. If you attend GateWay, you will be part of one of the top Diagnostic Medical Sonography schools for student retention and credentialing success in the country, as well as the state. GateWay is the only community college of the 10 Maricopa Community Colleges that offers the program.
Sonographers must possess patient-care skills in order to explain the imaging procedure, position them correctly and perform the sonographic examination. Additionally, sonographers must be knowledgeable about disease processes and the care and maintenance of ultrasound equipment.
Special Requirement
All students interested in any of our Healthcare programs will be required to attend an Information/Advising session, which will provide in-depth information and enrollment guidance.
Virtual Information Sessions
Diagnostic Medical Sonography
Mondays at 5:00 p.m.
Thursdays at 12:30 p.m.
Program Location
Program Cost Estimates*
Associate in Applied Science in Diagnostic Medical Sonography: $10,184 - $12,291
Certificate of Completion in Diagnostic Medical Sonography: $9,569 - $12,540
Certificate of Completion in Magnetic Resonance Imaging (MRI): $1,593
*Please note that these are only estimates. These estimates may change based on increases to tuition, course fees and book costs. Estimates are based on the current tuition rates for in-county students. Additional fees may apply.
Continuing Education 
Certificate of Completion in Magnetic Resonance Imaging (MRI)
For information on the Bachelor of Science in Health Sciences at Northern Arizona University, call (602) 286-8194.
Choosing Sonography as a Profession
For more information on choosing sonography as a profession, browse the website of the Society of Diagnostic Medical Sonographers at https://www.sdms.org/resources/careers. You will find information and support for sonographers and students.
Accreditation
Accreditation is a process used to measure and certify the credibility and quality of services offered by an organization.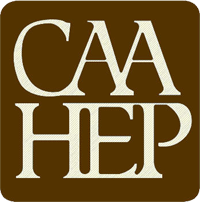 The Commission on Accreditation of Allied Health Education Programs (CAAHEP), working through the Joint Review Commission of Diagnostic Medical Sonography (JRCDMS), accredits the GateWay Community College Diagnostic Medical Sonography Program.
CAAHEP
9355-113th N. #7709
Semionle, FL 33775  |  P:727-210-2350, E: mail@caahep.org
JRC-DMS
6021 University Blvd. Suite 500
Ellicott City, MD 21043
Students completing the program are eligible to sit for the national registry exam given by the American Registry of Diagnostic Medical Sonographers (ARDMS) in Abdomen and Vascular.
GateWay is accredited by the Higher Learning Commission of the North Central Association of Colleges and Schools.
Why should you choose an accredited school?
Although many schools offer seemingly similar degree and certification options, not all schools are accredited. In many instances, accreditation of the degree or program you complete may be required in order to become certified to work in the field.
Program Outcomes
Attrition:
2018: 18%
2019: 17%
2020: 17%
2021: 23%
Job Placement:
2018: 89%
2019: 100%
2020: 100%
2021: 95%
Credential Success Rates (from ARDMS)
Abdomen 2018: 100%
Abdomen 2019: 95%
Abdomen 2020: 95%
Abdomen 2021: 95%
OB/Gyn 2018: 94%
OB/Gyn 2019: 93%
OB/Gyn 2020: 93%
OB/Gyn 2021: 91%
Vascular 2018: 91%
Vascular 2019: 95%
Vascular 2020: 95%
Vascular 2021: 80%
SPI 2020: 100%
SPI 2021: 95%
Advisory Committee
The Diagnostic Medical Ultrasound Advisory Committee for GateWay is comprised of knowledgeable and dedicated professionals who represent the best of the best, and are an integral part of your learning experience in this field. These members include:
Banner Health
Elizabeth Westfall, MD – Banner University
Community Members
GateWay Community College
Amy Diaz, Interim President 
Lora Timmons, Dean of Nursing and Healthcare 
Sandra Hinski, Division Chair 
Bryan Dodd, Program Director
Tabatha Hatfield, Faculty
Barbara Leaver, Adjunct Faculty 
Danielle Terveen, Clinical Coordinator 
Shannon Willie, MICaps Administrative Assistant 
Laurie Schaefer – HUG Clinic 
Jamie South – GWCC Student
Marcus Henry – GWCC Student
Courtney Calhoun – GWCC Student 
HonorHealth 
Jerry Valdez – Deer Valley Medical Center
Mayo Clinic